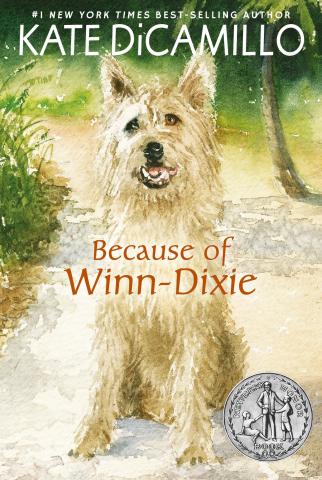 We are excited as a school to kick off our One School, One Book study! Each family will have been given a copy of Kate DiCamillo's Because of Winn-Dixie during our Celebration of Learning last week. Lakeview's Literacy Committee, made up of stellar Lakeview staff, brought the idea forward to the Lakeview School Parent Council, who generously agreed to purchase a copy for each family at our school. A huge thank you to both the Literacy Committee, and our Parent Council for making this event happen!
We will be enjoying reading the book, and working through planned activities from March 18th - April 20th. Please aim to read a chapter a night, and please do not read ahead - it will take about 15 minutes. Be sure to answer the questions on the calendar, and return the completed calendar by the end of the six weeks for a chance to win prizes! 
In school your child will be invited to answer weekly trivia questions to encourage and reward the reading or listening they are doing at home, and will also be incorporated into your child's daily literacy time. 
Thank you for being a part of this school wide focus on engaging and creating a culture of literacy at the school and at home!