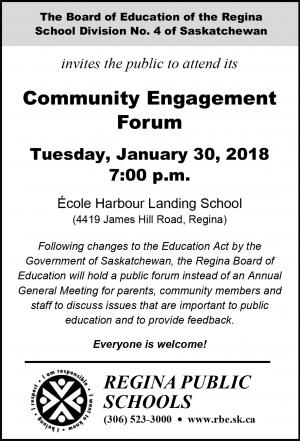 Recent changes to the Province of Saskatchewan Education Act legislation have resulted in the elimination of the required of Boards of Education to hold an Annual Meeting of Electors.
The Board of Education believes that it is important to continue to provide its communities with opportunities to learn about and discuss public education issues that are important to them. The Regina
Board of Education will be, therefore, holding a Community Engagement Forum on January 30, 2018 at the new École Harbour Landing School at 7 p.m.
Mark Your Calendars!