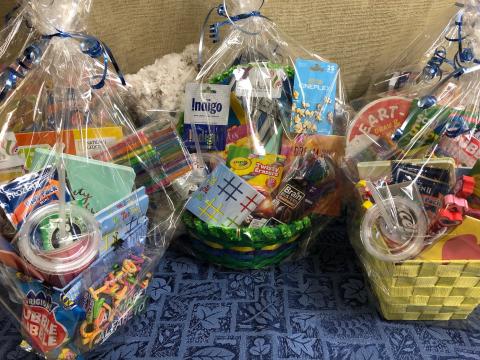 ABC Life Literacy Canada encourages families to "Take 20." Take 20 minutes to make learning together part of your  everyday. Engaging in literacy activities as a family improves a child's skills and also helps adults keep their skills sharp. Learning can happen at any time. Practicing literacy together every day has tremendous benefits for both children and parents. Lakeview School Staff would like to invite you and your family to participate in this Family Literacy Day Bingo.
Try these literacy activities with your family, have fun reading and be a winner. 
READING HAPPENS EVERYWHERE!  Family Literacy Day is January 27thin Canada.                   https://abclifeliteracy.ca/family-literacy
When you have FOUR lines, which can be horizontal, vertical or diagonal, have your child sign their name and enter at the office for a prize. A Bingo BLACK OUT (all the squares have been completed) will be entered in an additional draw for another great prize!  
The bingo sheet is due to the office by January 22nd, 2020.