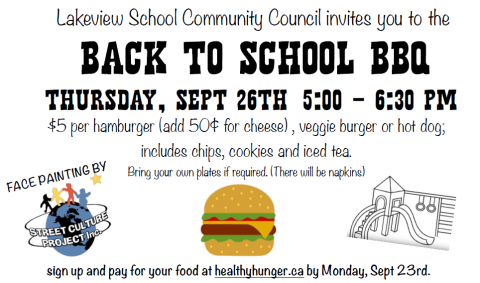 The Lakeview School Community Council is excited to share that we will be having a back to school BBQ Thursday September 26th from 5 - 6:30.
Please visit healthyhunger.ca to sign up and pay for your food. Deadline is Monday September 23rd.
We hope to see you all there!
*There will be no open house at this event. If the weather is bad, the BBQ will be held in the school gym.