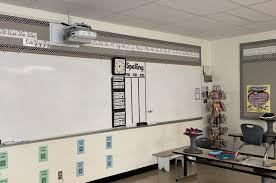 Regina Public School Division
Fall 2020 School    Re-Opening Plan-Lakeview School
As of August 19, 2020
This plan will be updated as required by emerging health risk assessments.
General Operations
School Level Planning

Issue/Consideration

Solution

School Registrations August 27, 28, 31

(not including Remote Learning)

 

 

Signage has been posted on school doors:

August 27: Closed

August 28 and 31:  Registrations accepted—online is preferable

 

Entrance to schools

No entrance into the school, other than students and staff. Signage indicating entrance into schools is limited to essential and emergent situations.

Please ensure your child has what they need for the day prior to entering—lunch, filled water bottle, keys, etc.

Front door will need to be left open for student safety.   The signage will ask parents/guardians not to enter the building.  If it is emergent, parents/guardians will have to call the office at 306-791-8513

If a student needs to be picked up or dropped off during the school day, parents/guardians must call the office.  The office staff will sign your child out/sign your child in and the students will be walked to the front door to meet their parent/guardian or escorted to their classroom upon return..

Stagger starting of students in

GRADES 1-8 --- Transition Days for September 8-11

 

 

Tuesday, September 8 and Thursday, September 10 will have students attend whose last name begins with letters A-K.

 

Wednesday, September 9 and Friday, September 11 will have students attend whose last name begins with letter L-Z.

 

Seating Arrangements

Teachers will create and maintain a seating plan in the classrooms to support public health investigations and contact tracing.

Online Instructional Presence

Staff will set up online learning platforms with their classes to prepare for possible student illnesses, or interruptions in face-to-face learning. (ie: google classroom, SeeSaw)
Hygiene
School Level Planning

Issue/Consideration

Solution (*indicate supports required)

Developing procedures to support handwashing.

*frequency and procedure

All classrooms will have access to either a sink in their classroom, a portable handwashing station or a bathroom sink so that frequent handwashing is accessible and scheduled.

Teaching students the importance and techniques of proper hand hygiene and sanitizing

We will ensure that personal hygiene related components of Health Education and Science programs are taught first

We will have hygiene and sanitizing announcements

'Good handwashing' posters in washrooms or classroom sinks

Masks

Regina Public Schools will be requiring all Grades 4 to 12 students to wear non-medical masks while at school.  We are also recommending that all kindergarten to Grade 3 students wear non-medical masks while at school.

All staff and visitors in our schools will be required to wear masks.

All students and staff using Regina Public Schools transportation will be required to wear non-medical masks while being transported.

W

ater Bottles

 

Water fountains will be turned off

Water filling stations will be installed

All students are asked to bring a full water bottle to school every morning

There will be an opportunity to refill the water bottle in the afternoon.

 
Limiting Physical Contact
School Level Planning

Issue/Consideration

Solution (*indicate supports required)

Arrival/departure of students –adjusted recesses to decrease transitions within the day.

ALL elementary schools will be following the adjusted recess day—morning recess from 8:53-9:08 AM (no 10:30 recess) and afternoon recess from 3:22-3:37 PM (no 2:15 recess)

*Transportation will send a new schedule for pickup/drop off letters that will be implemented on September 8—this will adjust pickup/drop off times by 15 minutes to accommodate for the new adjusted recess times.

Adjusted morning and afternoon recess consideration for breaks  

Teachers will provide a short body break as required during morning and afternoon instruction

Staggered Lunch – the students will be divided into 2 groups to have outdoor recess at the beginning of lunch hour/other group eats and then flip outdoor groups and eating groups.

Group A – Lunch recess is from 11:45-12:00.  Students eat lunch from 12:00-12:45

Group B – Students eat lunch from 11:45-12:30. Lunch recess is from 12:30-12:45

Students are encouraged to go home for lunch, if possible

Students will wash their hands prior to going out for recess and when they come in from recess

Drop off and Pick up of non-transported students.

Families are encouraged to have their children walk to school to limit congestion of vehicles as well as people on and around school property. 

Parents, please pick your student(s) up at one of the entrances to the playground. Signage will be posted for families to drop off and pick up their children outside of the playground area.  Please do not enter the playground.

Non-transported students should arrive between 8:53-9:08 during the new supervised recess time

We encourage students to arrive closer to 9:08 AM to avoid playground congestion

Entry and Exit Procedures

Entering the building

– staff will use a megaphone at each entrance and call classes in one at a time to enter the building and put their footwear away. Classroom teachers will meet their students at the entrance and escort them back to class.

Exiting the Building –

Classroom teachers will escort their students to the appropriate door.

Movement within the school -

We will implement one-way traffic throughout the school.  Floors markers are in place to help direct the students travel in the appropriate direction and maintain appropriate social distancing, when able to.

Public Entry into the School

 

Signs have been posted on all doors to STOP and call office if entry is required. 

Parent meetings, if required, will be done virtually.

No guest speakers or outside presenters are allowed in schools until further notice (only RBE employees ie: Outdoor Ed.)

Reduced Movement Throughout the Day

 

In September, students' cohorts will be their classroom.

They will remain within their own space during the day.

Itinerant and specialist teachers will provide their instruction in the students' classrooms.  They must sanitize hands upon entry and exit.

We will restrict student transitions within the school to reduce surfaces touched and physical contact.

Gymnasiums

September:  Gymnasiums closed during opening stage-physical education activities can occur outside or within the students' classroom. 

Beginning of October:  Revisit opening gymnasiums

Resource Centers

September:  Resource Centers closed for student borrowing of materials

Teacher Librarians will develop a process for having buckets/carts of books for individual classroom usage

Beginning of October:  Revisit opening resource centers

No community/parent volunteers at this time

Washrooms

Washrooms will be disinfected based on a daily schedule. 

Isolation Room

 

We have a designated isolation rom.  A COVID kit is assembled in the isolation room containing shield, masks, gloves, no contact thermometer if required, hand sanitizer, etc.

The Isolation room will be supervised by a staff member

Refer to Safe Schools Plan: Safe Attendance Procedures for Illness and Care  

Assemblies/Other Gatherings

 

NO assemblies, Backpack events, Open Houses, Orientations, BBQ's, etc. will occur at this time.

Technology

Equipment will be sanitized prior to storing for the next users. 

Hand sanitizer will be available at all computer carts.

A schedule has been created so that classrooms have blocks of time for technology use.
Extra-Curricular
School Level Planning

Issue/Consideration

Solution (*indicate supports required)

Extra-curricular activities

All extra-curricular is cancelled until further notice. 

At this time our focus is on safety of students and staff and instructional planning.

Elementary Band

Planning team is meeting to determine guidelines